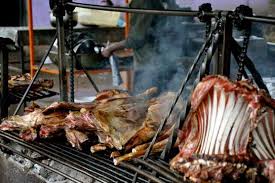 Nyama choma is a part of Kenyan culture. Roasting meat over fire is a common way of cooking meat and just like any other country, Kenyans have their own way of doing it. Goat meat is usually used to make nyama choma, however, chicken, lamb and beef can be used as well.
Traditionally, different parts of the goat were set aside for the men and women however, the entire goat would be eaten. The goat was slaughtered by the older men and the younger men would clean the intestines, stomach and other innards. There was no marinade and the flavour would only come from the goat meat itself. The texture of the meat would depend on the seasons. During the dry season, the meat would be tougher while the meat during the rainy seasons would be softer. This is still the case in rural areas where farming is still heavily affected by the weather.
Though such customs are not observed in modern times, it is still common to eat other parts of the goat such as the liver with cow tongue being a popular addition.
As in any culture, there are certain dishes that signal a celebration or a get-together. When nyama choma is mentioned in Kenya, you know that it involves a gathering of people. We happen to know of a few nyama choma joints where you'll get value for your money.
Redhouse
This iconic Nairobi spot is a melting pot of different people in Nairobi. From office parties to casual catch up lunches, the nyama choma at Roadhouse has brought many people together.
Location: Denis Pritt Road, Nairobi
Opening times: from 7 am till 12 am
Contacts: 0720 768663
Nyumbani Restaurant
Aptly named, this restaurant is a set in a quiet neighbourhood and was once a residential home. It now serves up great nyama choma with kachumbari that will have you ordering thirds.
Location: Diani Road, Nairobi
Opening times: from 8 am till 10 pm
Contacts: 0741 119972
Coco Jambo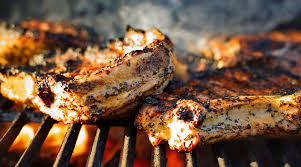 Like any nyama choma joint, Coco Jambo features friendly staff and comfortable sitting both indoors and outdoors. Hideaway from the sun or rain in a quirky hut and sip on cool drinks from their well-stocked bar as you dig into their expertly roasted nyama choma.
Location: Dennis Pritt Road, Nairobi
Opening times: open 24 hours
Contacts: 0790 406527
This is one of the most popular joints to get quality nyama choma. Located on Waiyaki Way, this restaurant is one of the most popular which serves high quality (and quantity) of the meat, the parking space is enough and it's perfect to even head there with colleagues after work or on a weekend.
Location: Waiyaki Way
Opening times: from 9 am to 11 pm
Contacts: 0722 738364
Meat lovers assemble here for the nyama choma platter that you probably won't finish on your own. The ambience is inviting, open, with an atmosphere and space that's built for kids. If you feel your cravings sending you a message after reading this, you should probably plan on heading there this weekend with your family.
Location: Ngong Road, turn left on Kibera Road
Opening times: from 8 am till late
Contacts: 0728 333985/ Website
Ole Polos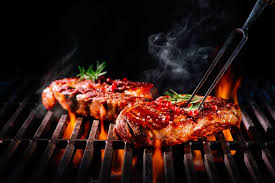 This a well known nyama choma joint in maasai land. People mostly go to enjoy the the tasteful roasted meat and to get away from the hustle and bustle of Nairobi. Besides the barbecue meat and chicken, they also serve fish and fish and vegetarian option.
Location: Rift valley, Kisamese, Kiserian, Kenya
Contacts: 0714032122
Sagret Hotel Equatorial
This hotel is known to serve traditional meat eaters. It is located a walking distance from Nairobi's central business district.
Location: Along Milimani Road, Milimani, Nairobi Kenya
Contact: 272 0933
Carnivore Simba Saloon
This place is known to serve endless meat. Service and music keeps the clients happy before their transfer to the airport. The combination of different types of meat including game meat makes this a thrilling experience.
Location: Langata Rd, Nairobi
Contacts: 0733 611608