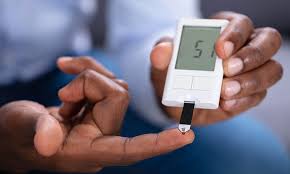 Diabetes Diagnosis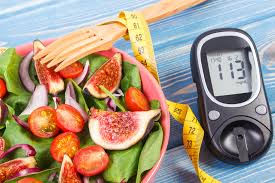 Symptoms of type 1 diabetes often appear suddenly and are often the reason for checking blood sugar levels. Because symptoms of other types of diabetes and prediabetes come on more gradually or may not be evident, the American Diabetes Association (ADA) has recommended screening guidelines. The ADA recommends that the following people be screened for diabetes:
Anyone with a body mass index higher than 25 (23 for Asian-Americans), regardless of age, who has additional risk factors, such as high blood pressure, abnormal cholesterol levels, a sedentary lifestyle, a history of polycystic ovary syndrome or heart disease, and having a close relative with diabetes.
Anyone older than age 45 is advised to receive an initial blood sugar screening, and then, if the results are normal, to be screened every three years thereafter.
Any woman who has had gestational diabetes, is advised to be screened for diabetes every three years.
Anyone who has been diagnosed with prediabetes is advised to be tested every year.
Tests for type 1 and type 2 diabetes and prediabetes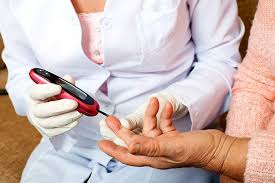 Glycated hemoglobin (A1C) test. This blood test, which doesn't require fasting, indicates your average blood sugar level for the past two to three months. It measures the percentage of blood sugar attached to hemoglobin, the oxygen-carrying protein in red blood cells.The higher your blood sugar levels, the more hemoglobin you'll have with sugar attached. An A1C level of 6.5 percent or higher on two separate tests indicates that you have diabetes. An A1C between 5.7 and 6.4 percent indicates prediabetes. Below 5.7 is considered normal.
If the A1C test results aren't consistent, the test isn't available, or you have certain conditions that can make the A1C test inaccurate — such as if you're pregnant or have an uncommon form of hemoglobin (known as a hemoglobin variant) — your doctor may use the following tests to diagnose diabetes:
Random blood sugar test. A blood sample will be taken at a random time. Regardless of when you last ate, a random blood sugar level of 200 milligrams per deciliter (mg/dL) — 11.1 millimoles per liter (mmol/L) — or higher suggests diabetes.
Fasting blood sugar test. A blood sample will be taken after an overnight fast. A fasting blood sugar level less than 100 mg/dL (5.6 mmol/L) is normal. A fasting blood sugar level from 100 to 125 mg/dL (5.6 to 6.9 mmol/L) is considered prediabetes. If it's 126 mg/dL (7 mmol/L) or higher on two separate tests, you have diabetes.
Oral glucose tolerance test. For this test, you fast overnight, and the fasting blood sugar level is measured. Then you drink a sugary liquid, and blood sugar levels are tested periodically for the next two hours.A blood sugar level less than 140 mg/dL (7.8 mmol/L) is normal. A reading of more than 200 mg/dL (11.1 mmol/L) after two hours indicates diabetes. A reading between 140 and 199 mg/dL (7.8 mmol/L and 11.0 mmol/L) indicates prediabetes.
If type 1 diabetes is suspected, your urine will be tested to look for the presence of a byproduct produced when muscle and fat tissue are used for energy because the body doesn't have enough insulin to use the available glucose (ketones). Your doctor will also likely run a test to see if you have the destructive immune system cells associated with type 1 diabetes called autoantibodies.
Tests for gestational diabetes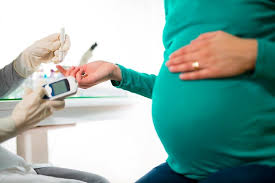 Your doctor will likely evaluate your risk factors for gestational diabetes early in your pregnancy:
If you're at high risk of gestational diabetes — for example, if you were obese at the start of your pregnancy; you had gestational diabetes during a previous pregnancy; or you have a mother, father, sibling or child with diabetes — your doctor may test for diabetes at your first prenatal visit.
If you're at average risk of gestational diabetes, you'll likely have a screening test for gestational diabetes sometime during your second trimester — typically between 24 and 28 weeks of pregnancy.
Your doctor may use the following screening tests:
Initial glucose challenge test. You'll begin the glucose challenge test by drinking a syrupy glucose solution. One hour later, you'll have a blood test to measure your blood sugar level. A blood sugar level below 140 mg/dL (7.8 mmol/L) is usually considered normal on a glucose challenge test, although this may vary at specific clinics or labs.If your blood sugar level is higher than normal, it only means you have a higher risk of gestational diabetes. Your doctor will order a follow-up test to determine if you have gestational diabetes.
Follow-up glucose tolerance testing. For the follow-up test, you'll be asked to fast overnight and then have your fasting blood sugar level measured. Then you'll drink another sweet solution — this one containing a higher concentration of glucose — and your blood sugar level will be checked every hour for a period of three hours.If at least two of the blood sugar readings are higher than the normal values established for each of the three hours of the test, you'll be diagnosed with gestational diabetes.
Diabetes Prevention
There are various ways to prevent diabetes:
Work out regularly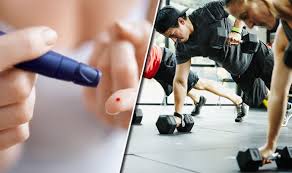 Performing physical activities on a regular basis may help prevent diabetes.
Exercise increases the insulin sensitivity of your cells. So when you exercise, less insulin is required to keep your blood sugar levels under control.
One study in people with prediabetes found that moderate-intensity exercise increased insulin sensitivity by 51% and high-intensity exercise increased it by 85%. However, this effect only occurred on workout days.
Many types of physical activity have been shown to reduce insulin resistance and blood sugar in overweight, obese and prediabetic adults. These include aerobic exercise, high-intensity interval training and strength training.
Working out more frequently seems to lead to improvements in insulin response and function. Therefore, it's best to choose physical activity that you enjoy, can engage in regularly and feel you can stick with long-term.
Cut sugar and refined carbs from your diet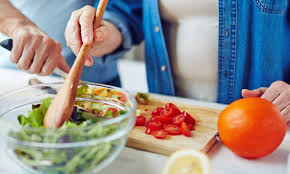 Eating sugary foods and refined carbs can put at-risk individuals on the fast track to developing diabetes.
Your body rapidly breaks these foods down into small sugar molecules, which are absorbed into your bloodstream.
The resulting rise in blood sugar stimulates your pancreas to produce insulin, a hormone that helps sugar get out of the bloodstream and into your body's cells.
In people with prediabetes, the body's cells are resistant to insulin's action, so sugar remains high in the blood. To compensate, the pancreas produces more insulin, attempting to bring blood sugar down to a healthy level.
Over time, this can lead to progressively higher blood sugar and insulin levels, until the condition eventually turns into type 2 diabetes.
Quit smoking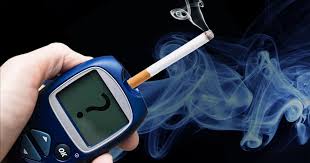 Smoking has been shown to cause or contribute to many serious health conditions, including heart disease, emphysema and cancers of the lung, breast, prostate and digestive tract.
There's also research linking smoking and second-hand smoke exposure to type 2 diabetes (trusted sources)
In an analysis of several studies totaling over one million people, smoking was found to increase the risk of diabetes by 44% in average smokers and 61% in people who smoked more than 20 cigarettes daily.
One study followed the risk of diabetes in middle-aged male smokers after they quit. After five years their risk had reduced by 13%, and after 20 years they had the same risk as people who had never smoked.
Researchers stated that even though many of the men gained weight after quitting, after several smoke-free years, their risk of diabetes was lower than if they'd continued smoking.
Watch portion sizes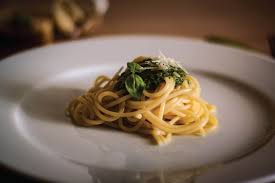 Whether or not you decide to follow a low-carb diet, it's important to avoid large portions of food to reduce the risk of diabetes, especially if you are overweight.
Eating too much food at one time has been shown to cause higher blood sugar and insulin levels in people at risk of diabetes (30Trusted Source).
On the other hand, decreasing portion sizes may help prevent this type of response.
A two-year study in prediabetic men found that those who reduced food portion sizes and practiced other healthful nutrition behaviors had a 46% lower risk of developing diabetes than the men who made no lifestyle changes.
Another study looking at weight loss methods in people with prediabetes reported that the group practicing portion control lowered their blood sugar and insulin levels significantly after 12 weeks.
Drink water as your primary beverage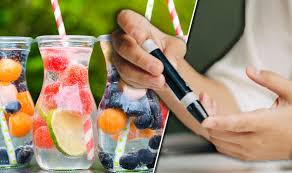 Water is by far the most natural beverage you can drink.
What's more, sticking with water most of the time helps you avoid beverages that are high in sugar, preservatives and other questionable ingredients.
Sugary beverages like soda and punch have been linked to an increased risk of both type 2 diabetes and latent autoimmune diabetes of adults (LADA).
LADA is a form of type 1 diabetes that occurs in people over 18 years of age. Unlike the acute symptoms seen with type 1 diabetes in childhood, LADA develops slowly, requiring more treatment as the disease progresses
One large observational study looked at the diabetes risk of 2,800 people.
Those who consumed more than two servings of sugar-sweetened beverages per day had a 99% increased risk of developing LADA and a 20% increased risk of developing type 2 diabetes (16Trusted Source).
Researchers of one study on the effects of sweet drinks on diabetes stated that neither artificially sweetened beverages nor fruit juice were good beverages for diabetes prevention (17Trusted Source).
By contrast, consuming water may provide benefits. Some studies have found that increased water consumption may lead to better blood sugar control and insulin response
Lose weight if you are overweight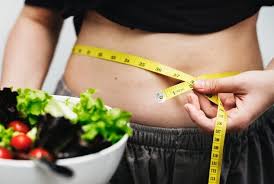 Although not everyone who develops type 2 diabetes is overweight or obese, the majority are.
What's more, those with prediabetes tend to carry excess weight in their midsection and around abdominal organs like the liver. This is known as visceral fat.
Excess visceral fat promotes inflammation and insulin resistance, which significantly increase the risk of diabetes
Although losing even a small amount of weight can help reduce this risk, studies show that the more you lose, the more benefits you'll experience.
 There are many healthy options for losing weight, including low-carb, Mediterranean, paleo and vegetarian diets. However, choosing a way of eating you can stick with long-term is key to helping you maintain the weight loss.
Optimize vitamin D levels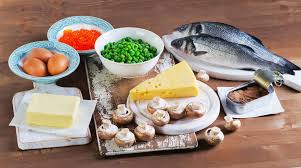 Vitamin D is important for blood sugar control.
Studies have found that people who don't get enough vitamin D, or whose blood levels are too low, have a greater risk of all types of diabetes.
Most health organizations recommend maintaining a vitamin D blood level of at least 30 ng/ml (75 nmol/l).
Children who took the vitamin D supplements had a 78% lower risk of developing type 1 diabetes than children who received less than the recommended amount of vitamin D (50Trusted Source).
Controlled studies have shown that when people who are deficient take vitamin D supplements, the function of their insulin-producing cells improves, their blood sugar levels normalize and their risk of diabetes reduces significantly.
Good food sources of vitamin D include fatty fish and cod liver oil. In addition, sun exposure can increase vitamin D levels in the blood.
However, for many people, supplementing with 2,000–4,000 IU of vitamin D daily may be necessary to achieve and maintain optimal levels.
Minimize your intake of processed foods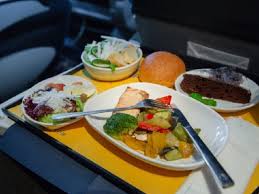 One clear step you can take to improve your health is to minimize your consumption of processed foods.
They're linked to all sorts of health problems, including heart disease, obesity and diabetes.
Studies suggest that cutting back on packaged foods that are high in vegetable oils, refined grains and additives may help reduce the risk of diabetes.
This may be partly due to the protective effects of whole foods like nuts, vegetables, fruits and other plant foods.
One study found that poor-quality diets that were high in processed foods increased the risk of diabetes by 30%. However, including nutritious whole foods helped reduce this risk.