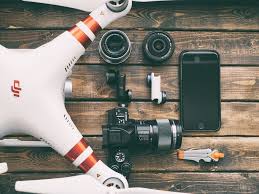 Video marketing is basically the use of video to market or promote your brand, product, or service. There are various types of video marketing content as listed below;
Vlog
Behind-the-scene/Company Culture
Interview/Q&A
webinar
Event
Presentation
Tutorial/How To
Product review
Benefits of video marketing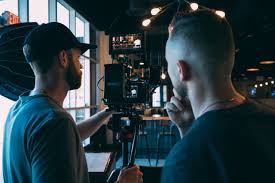 Interaction channel

For growing businesses, video marketing is a beneficial means of interacting with your target market and growing your brand. This kind of interaction between businesses and customers is easy to achieve as more customers watch the videos. Video content is fast-growing, relevant and enjoyable.
Video compliments marketing strategy
Videos easily compliments your marketing strategy. For instance, if you are currently doing weekly blogs, you can convert those blogs into a video format or even add further content on the form of video.
Optimised videos are easily found by Google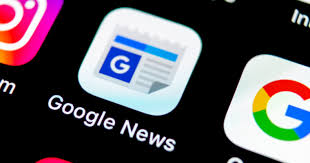 If you optimise your videos for search engines, you can bring organic traffic to them. This means choosing the right video platform, creating an engaging thumbnail, making sure the page it's on is relevant and SEO optimised, writing eye-catching titles and descriptions. If you are uploading content to YouTube, you can include links in your video description. This helps to bring people to your website.
Using video shows you keep up with the time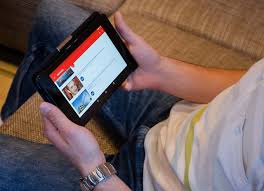 Inbound video marketing is modern means of promoting your business. Customers appreciate businesses who are up-to-date because it shows that they are still relevant. They are still keeping tabs with the dynamic world as it is.
Video aids with branding and consumer trust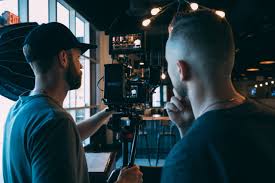 Videos generally have the ability to create quicker connections. As compared to copy, videos present your business or organisation as helpful, knowledgeable, and human. If you create extra content given by yourself, your colleagues or employees in a genuine and down-to-earth manner, you are more likely to create trust. Employees interviews and behind-the-scenes footage are a fantastic ways of showing the human side of your business. These videos build engagement and a relationship between your business and potential customers.
Using video, consumers are more likely to buy
Many people go to you tube everyday to be entertained and to learn. Some people go to YouTube before making a buying decision. Video product reviews are popular because they give an insight into the product and are usually honest, compared to an advert. There is also the possibility of vloggers, influencers and micro influencers reviewing your products on their specific social media accounts. With influencer marketing being the fastest-growing online customer-acquisition channel, it makes sense to try and get your products reviewed by industry-relevant personas. They will help increase your audience and develop a particularly impressive ROI for your efforts.
Live video is increasingly popular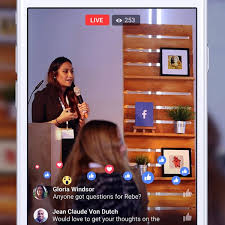 Live streaming via Facebook and Instagram Live has been used by businesses and celebrities alike. One of the major benefit of live video marketing is it encourages people to engage and post comments. This engagements gets people involved.
With more and more people consuming video content on the go, watching their phone in the 'vertical' position, IGTV is a great way to gain from this ever-growing trend.
Video marketing statistics to know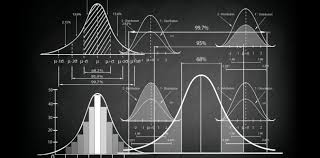 Demand for video content is increasing
The preference for video content is not just limited to entertainment purposes. Research shows that 54% of consumers want to see more video content from a brand or business they support.
With the increasing need for video content, many influencers can be seen to be actively producing different types of videos to meet the rising demand.
Video as a powerful marketing tool
It's not surprising that many businesses than in the past want to include video content as part of their digital marketing strategy. This is mainly linked with the success peak of video marketing as at 2018. Marketing professionals need to be on the lookout not to miss out on the opportunities that video content can provide for them.
Consumers love seeing videos on social media
Users are seeing videos increasingly on every platform. Whether it's on blogs or Instagram they expect more video content. Trends report that, 73% of consumers claim that they have been influenced by a brand's social media presence when making a purchasing decision. This shows that videos are getting popular with the passage of time.
Internet users everywhere enjoy video content
More video content is being watched day in day out. The time spent by users watching video content weekly on a smartphone is also seen to be growing over time. Saudi Arabia and Turkey were ranked in first place, with 95% of all their internet users watching online video content on any device during any given month.
Video marketing=profit
It all comes down to the return on investment (ROI). 88% of video marketers are satisfied with the ROI of their video marketing efforts on social media. Another 80% is also satisfied with the ROI of video ads that they have posted to social media. Bigger companies use video to increase their sales, build brand awareness as well as trust, to keep their current customers informed. The platforms mostly used by marketers for posting social media marketing videos ads are Instagram, YouTube, and Facebook.
Video marketing as a lead generation channel
According to Optinmonster, video marketers get 66% more qualified leads per year (Optinmonster, 2019). Optinmonster also concluded that video marketers achieve a 54% increase in brand awareness. Additionally, 93% of marketers say they've landed a new customer thanks to a video on social media. This increased quality of leads can be attributed to the quality of education that video brings. Not only do customers gain trust in companies, but they're also able to educate themselves about the company or their product through interactive visuals. These stats show that there's no need to second-guess the benefits of video marketing for business.
Power of video in purchasing decision
Not only do videos keep users more engaged, but they also play a rather important role in their decision-making process.
The power of video marketing is actually felt throughout the entire buyer's journey .Study shows that most people (96 percent of them, to be exact) turn to videos to learn more about a particular product and/or service.
Plus, if even internet giants like Google are describing videos as "indispensable", you know you're going down the right track by including video in your digital marketing strategy. According to Google, video influences internet users by acting as a shopping list they use to be reminded of things they need to purchase, arming users with more information and confidence to carry out purchases, and as a source of product reviews.
Growing popularity of video
In 2019, users spent a weekly average of six hours and 48 minutes watching online videos – a 59 percent increase from just three years prior in 2016 (Limelight, 2019).
And all signs currently suggest that this will continue to increase. Already, audiences under the age of 36 are spending more time watching videos online than on traditional broadcast mediums such as the television.
In terms of daily usage, the current global average of video consumption per day stands at 84 minutes, lead by China and Sweden, whose populations spent 103 minutes per day in 2019 watching online videos. The global average is expected to increase and hit 100 minutes per day by 2021.