Starting a business can be very exciting .There are principles documented by various studies, to give an insight to starting a business. This helps bring you basic information to your finger tips. According to research, majority of billionaires and millionaires are self made. Below is a list of tips to ensure startup success.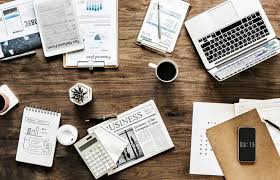 Before you venture into the startup world, do your investigation to devise a complete business plan that includes market analysis, a full outline of your service or product line, and accounting organization. When you embark on a trip, it's common to plan your route on a map to ensure that you don't get lost. You might think of a business plan as a type of map that plans the best route for your new startup. Your business plan should include an executive summary, which is a succinct overview of your startup's purpose and the problem you will be solving with your services or products. The executive summary should also include information about your target market, your financial plan, and details about your business management team. To flesh out the executive summary, your business plan should include sections such as a company description, a market analysis, product or service description, details about company organization, a sales plan, financial projections, and a funding request, if applicable.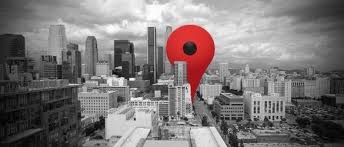 The location of your business can be of paramount importance, depending on the type of business. For example, a brick-and-mortar retail company will need a location that fits the target market for the product you will be selling. In this situation, you will need to perform demographic research to analyze traffic patterns, current businesses in an area, and other details such as parking and signage. Zoning is another important factor to explore as you plan the location for your startup. The city in which you plan to operate will have specific zones for types of businesses, and you will need to adhere to these zoning codes. If you plan to operate your new company as a home-based business, ensure that you will be in compliance with city and any applicable homeowner's association requirements. If you will be leasing space, consider hiring a real estate attorney to help you negotiate your commercial lease. Proceed carefully as you choose your new business location to ensure that you choose the best spot with the most advantageous lease.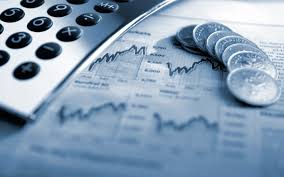 Starting a new business takes funds, so it's imperative that you plan and project your finances. As you make plans for the future success of your new company, you will need to estimate the startup costs, prepare financial statements, analyze and prepare a cash flow plan, and project the point in the future when your new business will begin to make a profit. Many entrepreneurs need financial assistance to start a new business. This assistance can come in the form of grants or loans. A number of small business loan programs exist to help business owners with financing for their new business ventures. Any lending institution can give you information about these programs. You might also find business grants offered by non-profit organizations and state or local programs. The money you might receive from business grants often requires that you match the funds. Venture capital is another financing option that involves offering investors shares in your company or roles in the management of the company.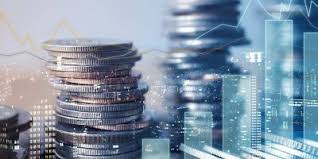 Your new business will need to adhere to federal and state requirements for taxes. The Internal Revenue Service requires business owners to identify their businesses by obtaining an Employer Identification Number. You can obtain your EIN online, by phone, fax, or mail. State governments have separate and specific requirements for taxation of businesses, so check with your state to ensure that you follow applicable laws. Most states provide this information online, making it a simple process to register and pay business taxes.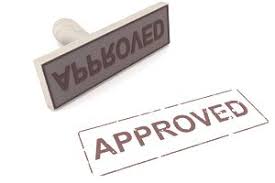 Operating your new business may require that you apply for permits and licenses. These permits and licenses exist on the federal, state, and local levels. Federal licensing oversees a variety of different business activities, including (but not limited to) agriculture, alcoholic beverages, firearms, and transportation. On the state level, almost any type of business you might start will require some type of permit or license. Check your state's website for information about applying for the necessary permits. Ensure that you follow all permit requirements for your local municipality, also, by checking with your local city or town hall.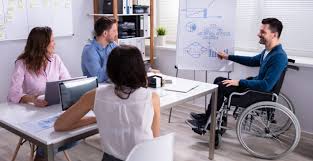 You may not need a staff initially as you get your new business off the ground. Eventually, if the amount of work involved with your company exceeds what you can do yourself, you will need to hire employees to help perform this work. Your Employer Identification Number that you received from the IRS is a necessary component of hiring employees, because you will need to report taxes. You will also need to keep records of withholding employment taxes to adhere to federal and state requirements for this information. The federal government also requires that employers verify every employee's eligibility to work in the United States by submitting Form I-9 within three days of a hiring date. States also have a state directory, to which you must report new hires within 20 days of a hiring date. As an employer, you must also carry worker's compensation insurance. Once you venture into the realm of employing a staff, your accounting, payroll, and records must be impeccable to comply with federal, state, and local requirements.
Mistakes to Avoid During Startup
Skipping the Planning Phase
Planning may be tedious, but without a solid plan for your business that includes business idea research and market potential, you will be operating in the dark. The most important plans to consider include a business plan, a financial plan, and a marketing plan.
Not Setting Smart Goals
Goals can give you direction when you first start your business, then keep you on track during the day-to-day operations. By making sure your goals are SMART goals, you can identify where you want to go and outline specific steps that you will take to get there.
Undervaluing Your Products or Services
Many times, lack of confidence in our ability and fear of failure causes us to under-price our products and services. This is a dangerous path to take because it undermines the unique value you bring to the table and opens up the possibility of resentment and frustration. Recovering from undervaluing your goods is a long road, so you should explore the market thoroughly as you start your business to identify the best price entry point for what you're selling.
Avoiding Technology
As business owners, technology can provide new opportunities, help us do our work more efficiently and even help us save money. New technology may be intimidating, and require time to learn and understand, but an unwillingness to adapt to technological advances can hurt your business in the short- and long-term.
Being Afraid of Marketing
Marketing can take many forms from word of mouth referrals, to traditional advertising, to Internet marketing. There aren't any set rules when it comes to marketing; the best type of marketing for you depends on your business and your target audience. The mistake is assuming you don't need to market and that business will come to you.
Overspending
Starting a business doesn't have to require a large investment, but some new business owners feel that they need to spend a lot to purchase the best of the best everything from marketing help, to equipment, to software. There are usually other, less expensive but equally viable options available, if you're willing to do the research. Creating and sticking to a business budget to curb overspending is always an excellent
Underspending
Some business owners who don't overspend fall on the other end of the spectrum and refuse to spend much of anything. While there are certainly ways to start and grow a business with limited funds, going too far and not investing any kind of capital in your business can severely limit your potential for success.
Not Knowing Who Your Ideal Customer Is
One vital part of any successful marketing campaign is understanding who your ideal customer is. It's not enough to create a marketing budget and try a little bit of everything. You need to do market research to identify who you are trying to reach, where you can find them and how they will react to your marketing activities.
Not Making a Commitment
Starting a business requires a number of success-oriented character traits such as drive, dedication and a serious sense of commitment. Small business owners need to be willing to make sacrifices, put in the time necessary, and face challenges head-on if they want their businesses to be successful.
We all make mistakes. The key is being aware of them and consistently working to make smart, well-informed decisions in your business. If you can do that, and remain resilient when you do make a mistake, success will be within your reach.