GOVERNMENT HUMAN RESOURCE INFORMATION SYSTEM (GHRIS) GHRIS enabled government of Kenya Employees to be able to access their payslips and apply for other human resource related functions. The Ghris system can be access in two ways:
a. GHRIS Android Application – https://play.google.com/store/apps/details?id=ke.go.ghris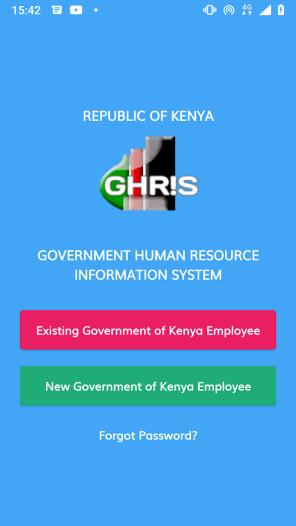 b. Ghris Portal
https://ghris.go.ke – Open this link using your browser, log in with your credentials and using the self guided portal you will be able to access the different human resource services for Government of Kenya Employees.
2. TEACHERS SERVICE COMMISSION
a. TSC Kenya Android App – https://play.google.com/store/apps/details?id=ke.go.tsc
Teachers Service Commission (TSC Kenya) Application allows Kenyan Teachers access Payslips (T-Pay) , allows registration of Kenyan Citizen and Non-Citizen Teachers, allows Kenyan teachers to view status of Teacher Registration Application(s), allows application for duplicate certificates of registration, allows teachers to access the Teachers Performance and Appraisal Service (TPAD) Kenya and also provides access to the Teachers Service Commission ERP/HRMIS.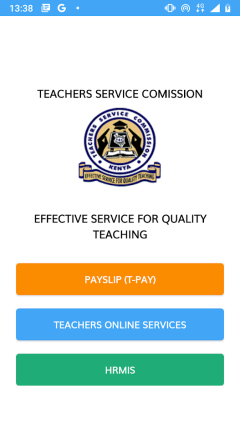 3. Kenya Law
Kenya Law is The National Council for Law Reporting whose parent institution is the Judiciary of Kenya. Kenya Law's mission is to provide universal access to public legal information by monitoring and reporting on the development of jurisprudence for the promotion of the rule of law. Kenya Law- Where Legal Information is Public Knowledge.
a. Kenya Law Android App – https://play.google.com/store/apps/details?id=ke.co.kenyacasesearch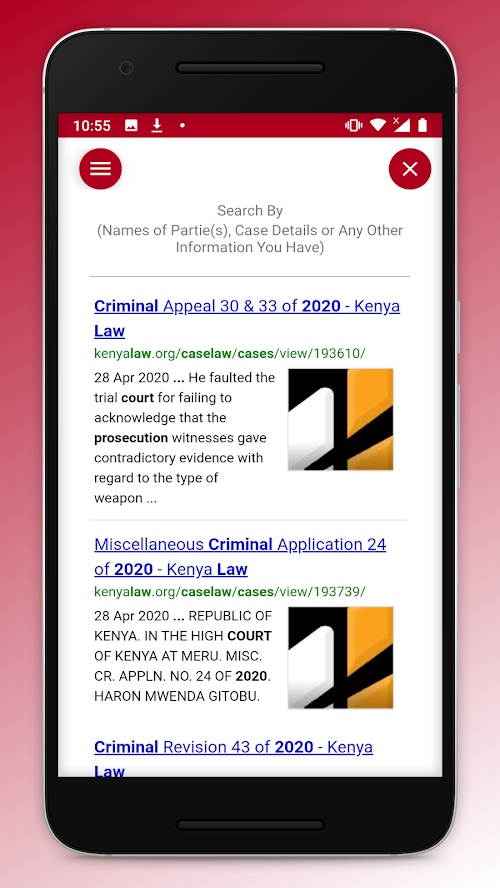 The App enables you to search, read and download Kenya Laws, Gazettes, Amendment Acts and Cases from the Kenya Law Cases Database. You can find a case according to its meta data (names of parties, case number, and date of delivery, case year, case name, case details or any other information you have) . You may use any one or more search criteria, search using whatever information you have.
b. Kenya Law Portal – http://kenyalaw.org/